Armed with inflatables and fancy dress, eccentric Barcelona-born party elrow has crossed waters to Ibiza since 2012. Returning to Space this summer, elrowCity now takes over the terrace, where a selection of DJs play all night long with the room transformed into the place they call home.
Sasha was billed for elrowCity, third date into the elrow season. If anyone can smash the long run it would be him, an accomplished master of mix albums and compilations. Skyscraper skylines and traffic lights were decked out in the terrace to replicate New York City, where Sasha now resides. Two hours into his all night long set Sasha was playing mid-tempo, ushering in builds with subtle dips, to a gradually filling up room.
Elrow had kitted Space's Discoteca out in a Bollywood theme with intricately patterned upside-down umbrellas, Nepalese flags, wall hangings, film posters and a giant octopus onstage. You'll never see the Discoteca so brightly lit than when elrow pay a visit. Seth Troxler began his extended set by sampling music in-line with the India cinematic theme before diving headfirst into a pumping beat. Elrow is a perfect match for Seth Troxler's big personality, who was playing a rare set on island outside of the confines of DC-10. Drawing for playful spoken word party fuel with 'Face Down Ass Up' and Kid Enigma's 'Dangerous'.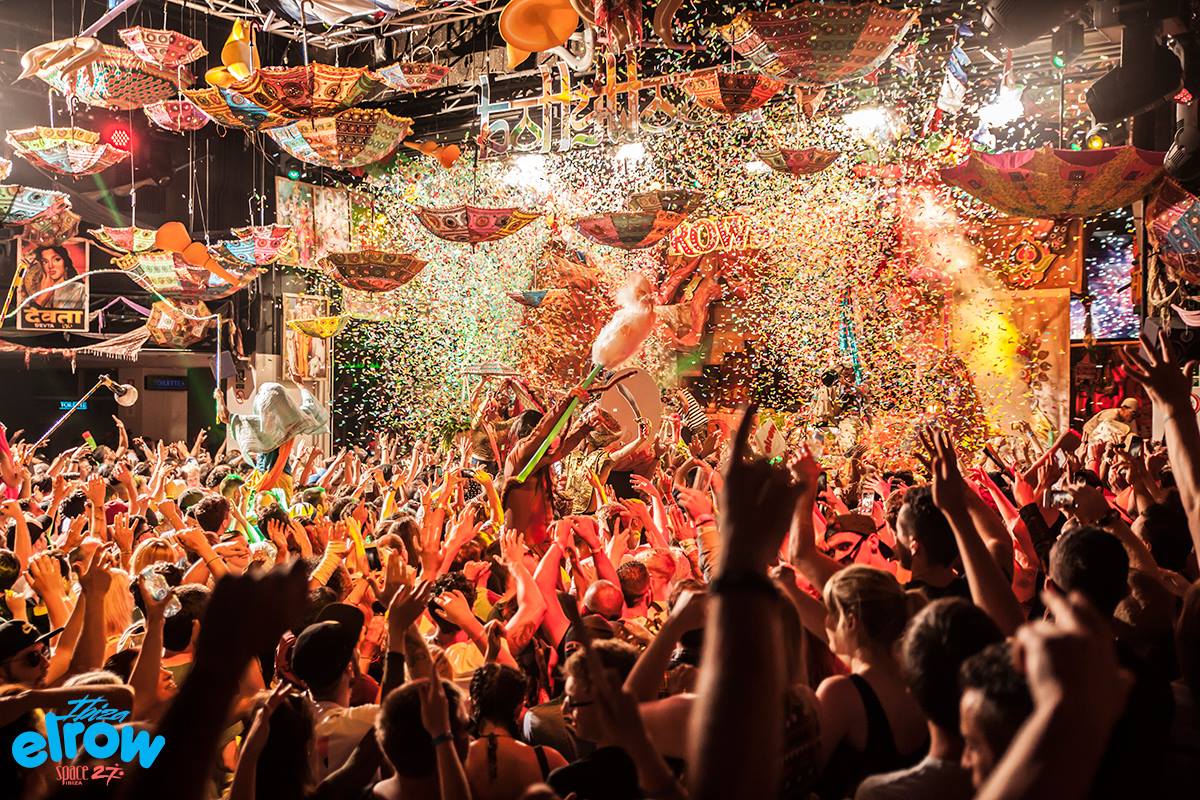 Back at the terrace action next door, elrowCity New York was starting to come into play. Elrow dollars handed out, a string of American flags dispensed, star confetti expelled, and a stack of unfortunately empty pizza boxes made its way through the crowd. Sasha continued his path, calm and collected behind the decks, navigating us to smoothly blended minimal tech. Reaching for biting fresh material 'Swim' by Danny Daze, and C2's edit of 'Mouth to Mouth'.
When inflatables hanging in the discoteca dropped, setting the frivolous wheels in motion, it was clear why elrow who are on the cusp of their sixth birthday have won awards and exploded worldwide. There's no better party partner than a blown-up crocodile.